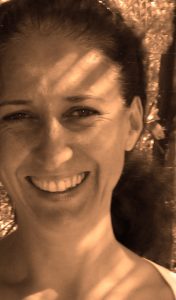 "Art amplifies our inner universe; it allows everyone to respond better to the need to be human."
Since 2006 I moved from Milan to Tuscany, in the Chianti countryside. I chose to live in a place where beauty is under the gaze.
The workshop is housed in a wine cellar of a farmhouse, surrounded by vineyards and olive trees and … a sea of hills.
Nature envelops, sometimes it is inebriating, light and space open my soul and stimulate my creativity.
These places and the observation of Nature, the barks and the materials burned by the sun, the skinned walls, the clay flounces show me new suggestions for my artistic research.
Interview by Stepping Stone (Italian only)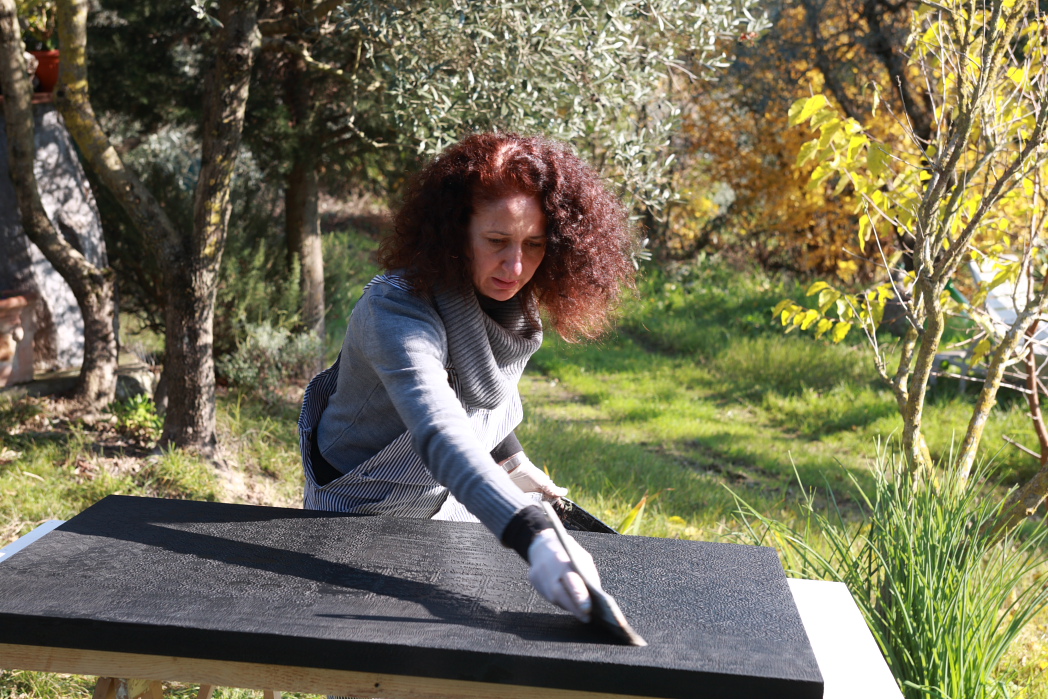 Everything merges with my decades of experience in fashion, as a fabric designer and consultant for the presentations of the Haute Couture collections.
I love the contaminations: tradition and contemporaneity blend in the surfaces I realize transforming the crudeness and the essentiality of the cement in the light and romantic weave of the embroideries; the precious feminine artisan work is impressed in the material creating a set of textures that fade into the imperfection of the hand-made, making each work unique. From this contrast comes an harmony and a poetic delicacy, which gives beauty to the inhabited space.
Visit the website dedicated to my paintings and art collections